My Favorite new accessorie trend this season!
These fancy nail jewels are big in Europe but don't wait for them to get popular in the America before you start rocking them! Be daring, be ahead of the game, and show off your fancy new nails!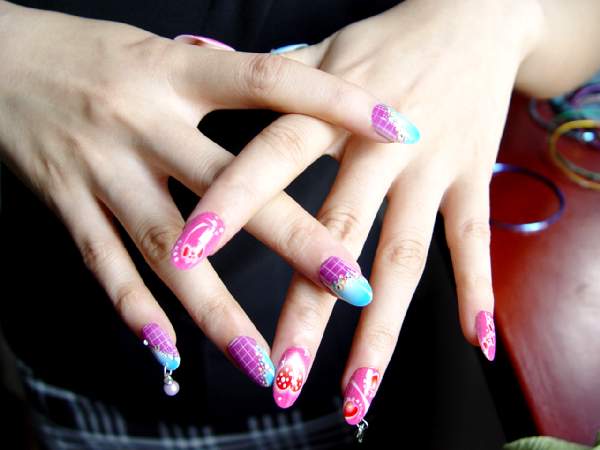 I absolutley adore them and think they are so refreshing...something new and exciting in the world of accessories. I love taking risks and crossing boundaries with accessories, and fashion in general. It shows character and I will never disrespect or judge anyone for that!
These are also known as nail peircings but they can also be "clip ons" so no peircing will be involved.
If you love this trend and want to be apart of it but money is an issue- which I completely understand, especially with today's economy- you can always take small gems from a necklace or bracelet attach it to a small silver hoop and close the hoop onto your nail. You can say you made it, which is even better. Either way, your nails will look fabulous!